Internship/ Industrial Training
As an integral part of the university curriculum, it is mandatory for the students to do Internship/ Industrial Training for 8 weeks. The schedule of Internship / Industrial Training is as follows: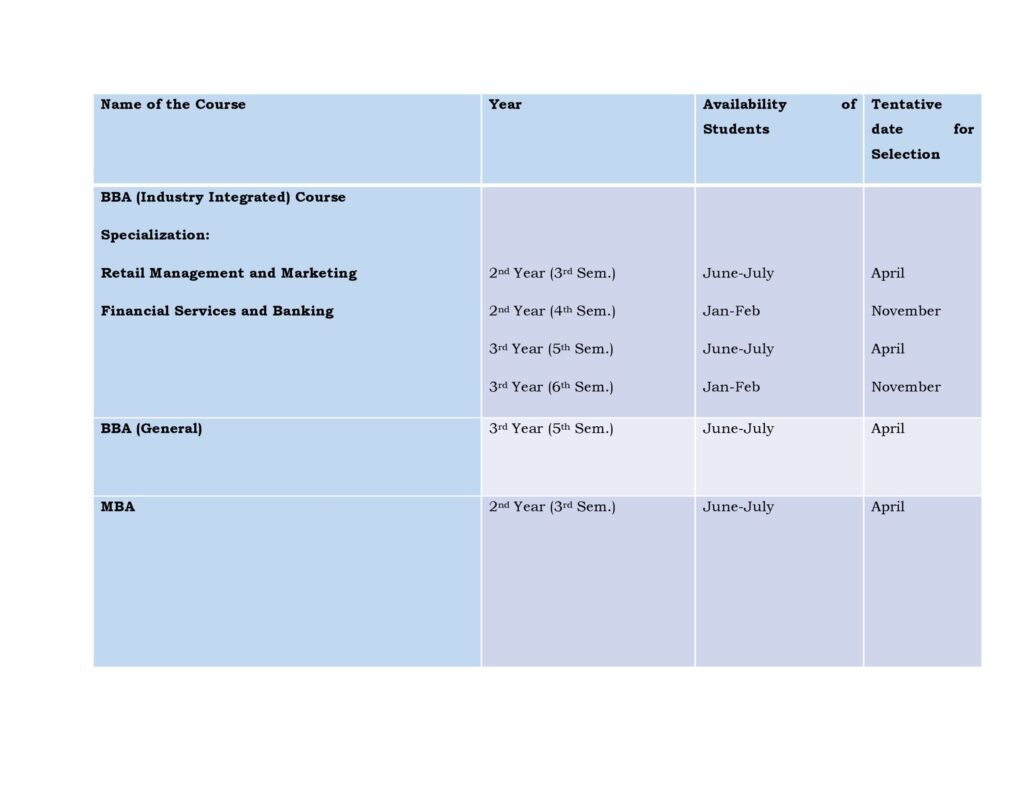 ---
This is a process of recruitment for permanent positions. The process tentatively takes place in February and remains open to the entire batch.

In both the processes, we take due care of the infrastructure required for the interview process and the entire correspondence in the related matter.