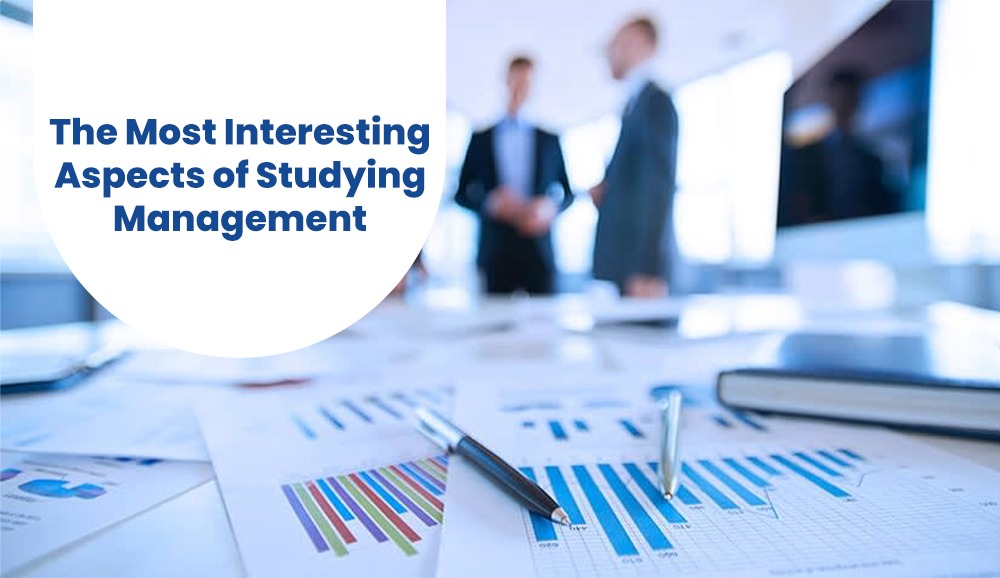 The Most Interesting Aspects of Studying Management
November 21, 2022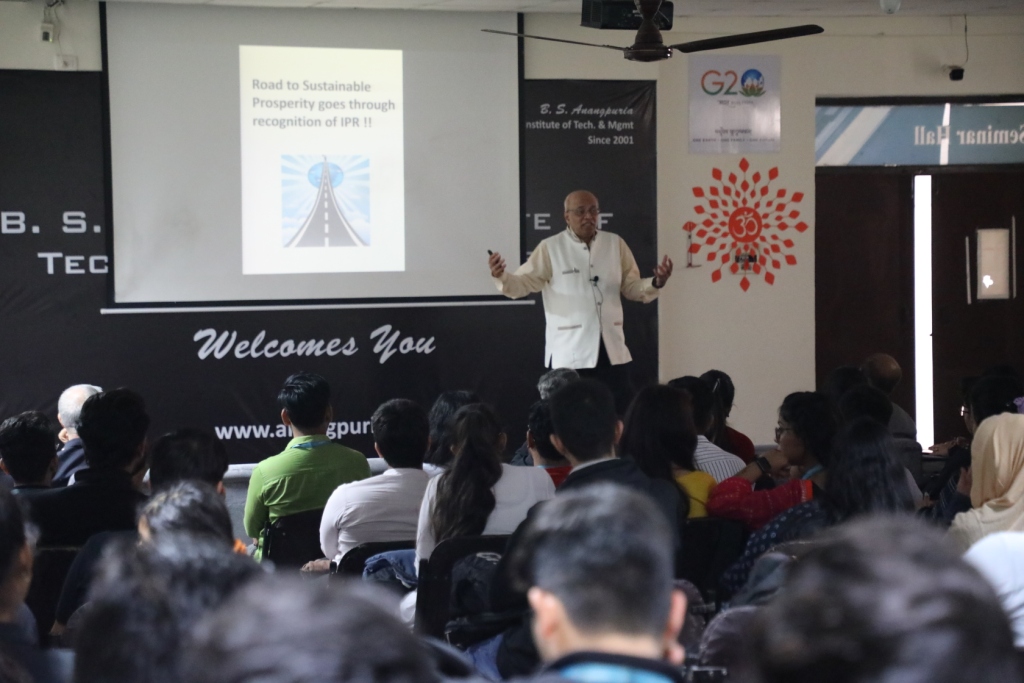 Expert Talk by Prof. (Dr.) Umesh V. Banakar
February 27, 2023
As you may know, the primary role of a business manager is to create and maintain stability in an organization and to ensure that the growth remains consistent. Now, to achieve this goal, managers adopt various strategies, such as managing the workforce, delegating tasks, adopting new-age technologies, etc. However, to attain optimum output from all such efforts, managers need to have certain skills that are indeed necessary for the position.
Having said that, there's no denying that management in any capacity comes with challenges. And managers are the key personalities in an organization who are expected to shoulder the responsibility of driving away the challenges with their skills and industry know-how. In this article today, we atthe B.S. Anangpuria Institute of Technology & Management, one of the best MBA colleges in Haryana, will shed light on the crucial role of managers in a business organization and how they help steer away and get over the challenges.
Main Responsibilities of a Manager in a Business Organization
Managers are responsible for the success of a business. They are entrusted with the responsibility to ensure a proper team structure, motivate the team to be optimally productive, and see to it that the company is making a profit. Managers' responsibilities vary depending on the type of organization they work in. However, their basic functions remain the same. Let's see what they are:
Directing the Work of Subordinates:Managers are responsible for directing their subordinates because they are in charge of the team and its goals. They are also responsible for ensuring that the team performs at its highest capacity. Managers must have a clear understanding of what needs to be done and how to do it. Knowing this, they direct their team members to pour in their respective strengths and derive the best possible results within the deadlines.
Coordinating Activities with Other Departments& Higher Management: A manager is responsible for coordinating activities and solving problems among the staff. They are responsible for the management of a department or section of a company. However, their responsibilities don't end there. Coordinating activities with other departments is one of the managers' most crucial responsibilities. For example, if a company's sales team needs to contact customer service, it would be the manager's responsibility to coordinate this interaction with other departments. Likewise, if the R&D Department of a company wants to convey something to the upper management. In that case, the R&D Manager will pass the communique to the upper management.
Motivating &Retaining Employees: Keeping the employees motivated and driven to give their best is one of the major responsibilities as well as a key challenge for the manager. After all, any employee would want their hard work to be noticed and effort to be rewarded. Thus, managers have to ensure they give the right rewards and praise at the right time. Managers must also know how much work their employees have done on a given day, week, or month. They should be able to ensure that their employees are not overworked or underworked and give them constant feedback on what they are doing good and how they can improve in any way possible. After all, the right motivation is one of the best ways to boost employee retention in any organization.
Enforcing Discipline:This is one of the most difficult challenges for a manager. While motivating and rewarding employees, as discussed in the above point, is one side of the coin, the other side comprises enforcing appropriate discipline for employees who violate company policies. It is important to set the right tone and ensure everyone understands what is expected of them. Discipline should be fair and consistent to maintain a healthy work environment.
Dealing with Workplace Conflict: Misunderstandings and corporate politics giving rise to corporate conflicts are commonplace in the business sector nowadays. As such, one of the biggest challenges for a manager is to ensure to avoid workplace conflicts from taking place; if at all they do, they get resolved quickly and smoothly. Also, a manager is the one who needs to make sure that such problems don't affect the productivity of the employees, both individually as well as a team.
Helping to Bridge the Skill Gap in Employees:Mentoring is one of the most important things managers can do for their employees. Research reveals that the best managers across the world make efforts to help bridge the skill gap of their employees by providing them with constant opportunities to earn new-age skills. It does not just help them grow and develop the on-the-job skills of their team but is also a great way to boost overall productivity and contribute even better to raising the ROI of the business.
Concluding
A manager's duty is never-ending and is definitely not easy. They have to get the best out of their subordinates while being both assertive and cooperative with them.At the B.S. Anangpuria Institute of Technology & Management, ranked among thebest MBA colleges in Haryana,we believe that the path to success is indeed a challenging one for management professionals, but it is certainly worth all the effort. What comes to your aid in this regard is your knowledge, soft skills, and industry insights. If you understand your responsibilities as a manager and have the necessary know-how and skill set, no challenge would be able to hamper your progress in your craft.